Ad blocker interference detected!
Wikia is a free-to-use site that makes money from advertising. We have a modified experience for viewers using ad blockers

Wikia is not accessible if you've made further modifications. Remove the custom ad blocker rule(s) and the page will load as expected.
The Prince is the tenth and final episode of season three, as well as the series finale.[1] The episode is the twenty-ninth episode of the series. It was written and directed by Neil Jordan. It premiered on June 16, 2013.
Storyline
Edit
Plot synopsis
Edit
Alexander and Cesare are reconciled at last, and the Pope reveals that the Papal Armies have been strengthened and re-equipped with the money saved from the Crusade and the proceeds of the Jubilee. Now, the Borgias are ready to move against their enemies the Sforzas and are ready to take their first step towards their ultimate goal: to carve out a hereditary kingdom across the heart of Italy. Cesare marches his fearsome army to lay siege to Catherina Sforza's castle at Forli. Catherina is determined to resist despite the artillery bombardment and the danger of starvation in the bitter winter. Micheletto reappears from the shadows – his broken heart will not yet let him return to Cesare's service, but he does advise Cesare of weak spots in Forli's defences. Back in Rome, Cesare finds that Alfonso has become even more aggressive and Cesare plans to murder him. But circumstances become deadly when a scuffle breas out between Cesare and a drunk Alfonso. The doctor reports that Alfonso will certainly die, slowly and painfully over several days. Devastated, Lucrezia turns to her potions to end his life painlessly with Cesare vowing that now she will be his for good.
Appearances
Edit
Jeremy Irons as Rodrigo Borgia
François Arnaud as Cesare Borgia
Holliday Grainger as Lucrezia Borgia
Sean Harris as Micheletto Corella
Peter Sullivan as Ascanio Sforza
Joanne Whalley as Vanozza Cattaneo
Gina McKee as Catherina Sforza
Sebastian De Souza as Alfonso of Aragon
Thure Lindhardt as Rufio
Cyron Melville as Alessandro Farnese
Julian Bleach as Niccolo Machiavelli
Prometheus Aleifer as Roberto Orsini
Pilou Asbæk as Paolo Orsini
Abraham Belaga as Vitelezzo Citelli
Bjorn Hlynur Haraldsson as Gian Paolo Baglioni
Jamie Beamish as Siege Overseer
James Robinson as Sforza Soldier 2
Alex Mugnaioni as Sforza Soldier 1
Gyula Mesterházy as Guard
Simon Gregsor as Doctor
Adam Zsoldos as Drummer
Behind the scenes
Edit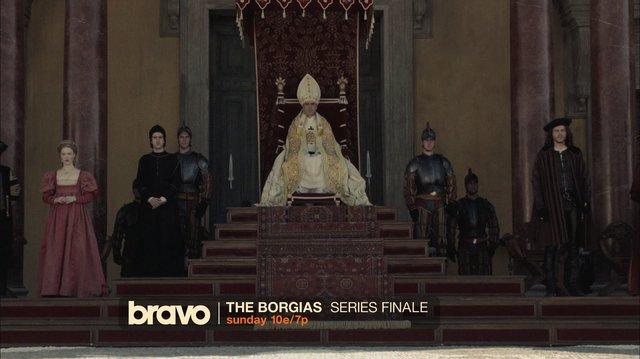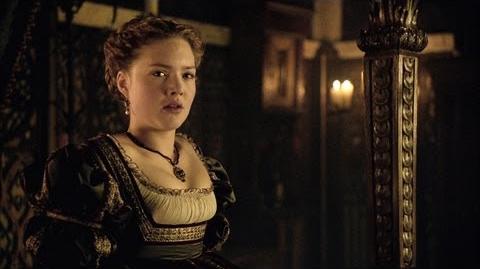 Sneak peeks
Edit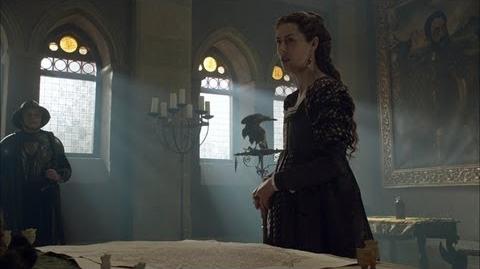 Behind the scenes
Edit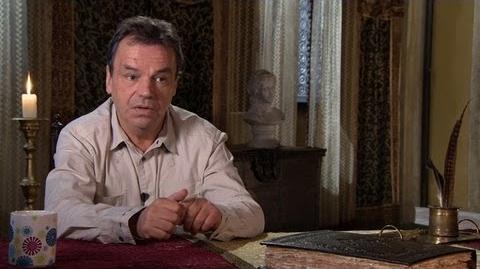 References
Edit
↑ http://www.deadline.com/2013/06/showtimes-borgias-to-end-run-after-three-seasons-creator-neil-jordan-on-how-he-planned-to-wrap-story/